August 23, 2021 – Round Rock, Texas:
Redmer Productions has developed and launched a patient communication gamulation designed by the faculty of Texas State University, College of Health Professions, Department of Respiratory Care.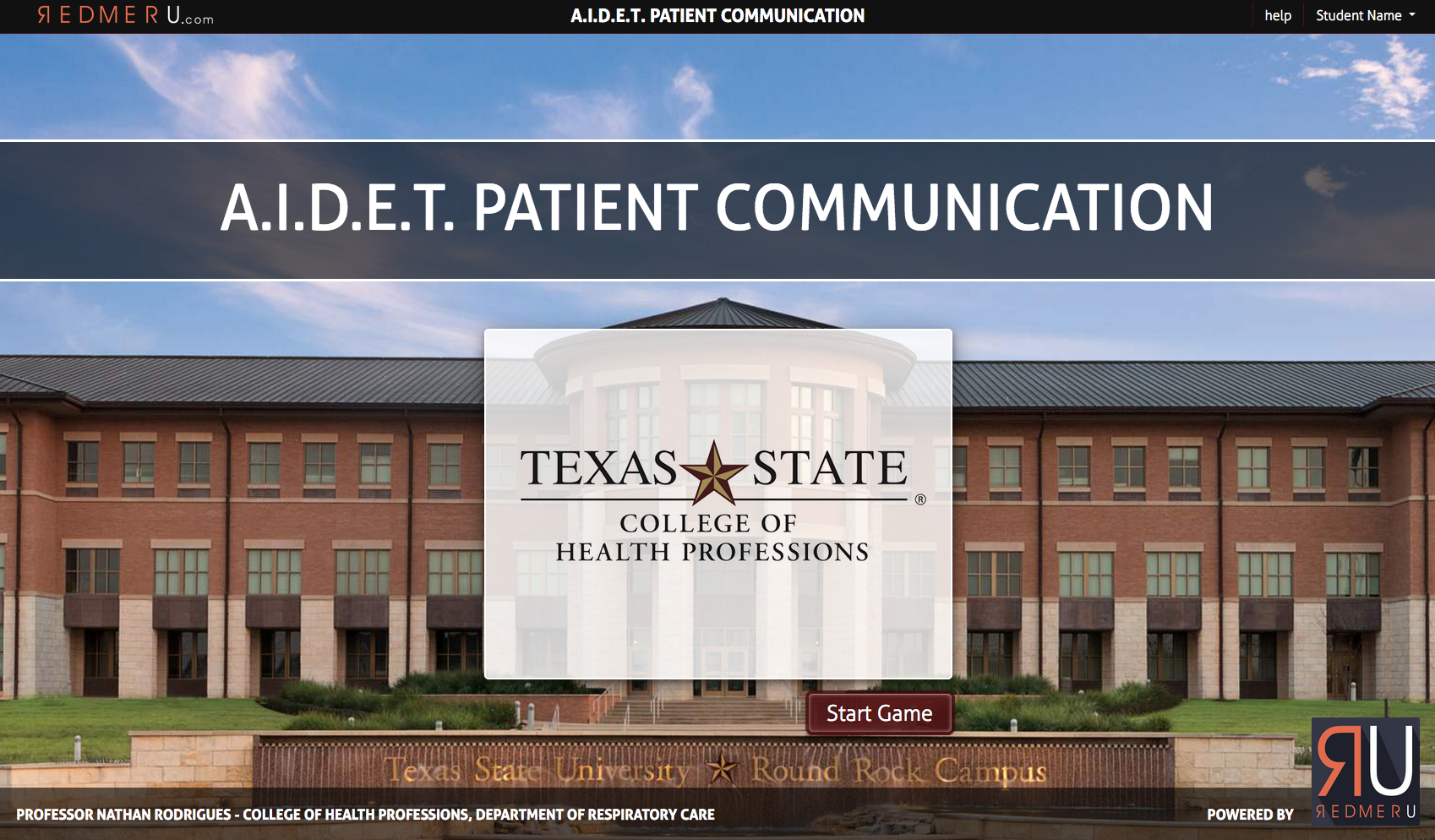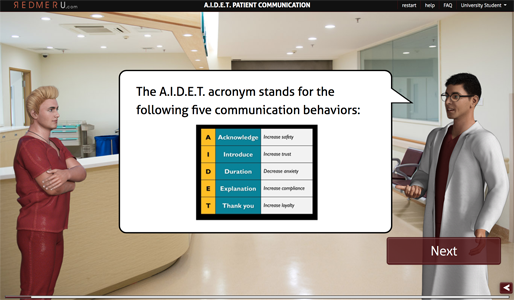 This product allows Respiratory Therapy students an opportunity to interact with five patients of varying personalities and needs in a gamulation environment prior to interacting with their first patients in a hospital environment.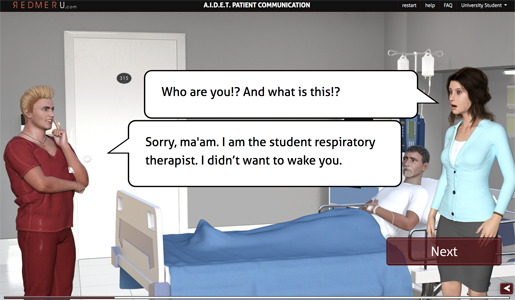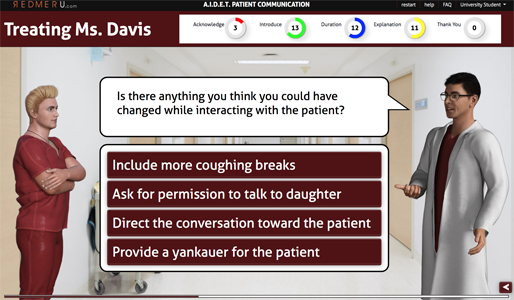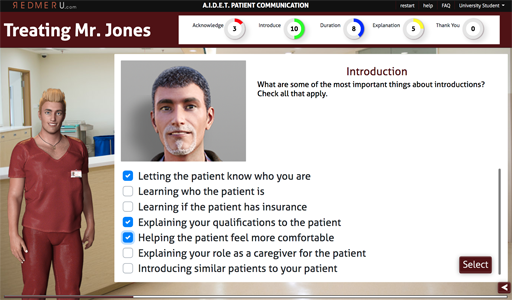 Modeled after the A.I.D.E.T. system of patient care protocols, each student will receive an individual score focused on each of the five principles in addition to a total score covering all A.I.D.E.T. protocols.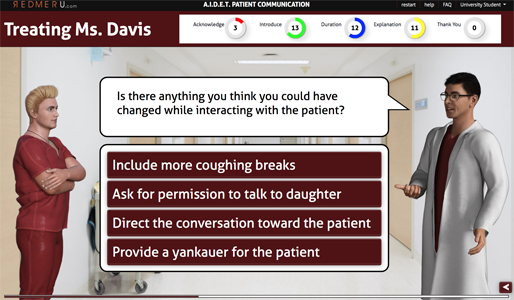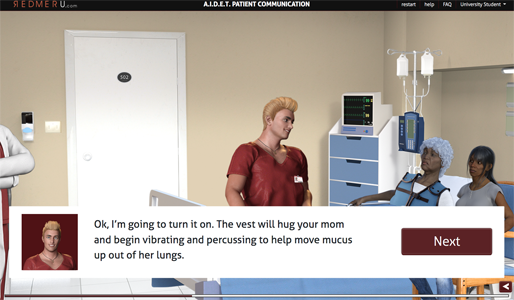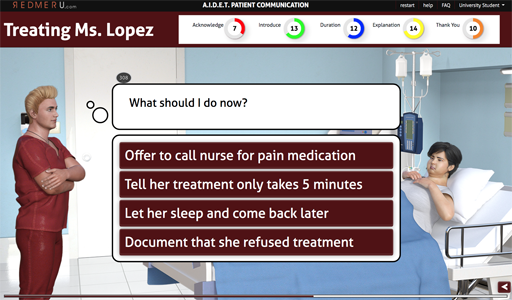 At the conclusion of the gamulation, students will receive an on screen report that provides details of the results of their decisions. This report is also downloaded as a one printable page .PDF file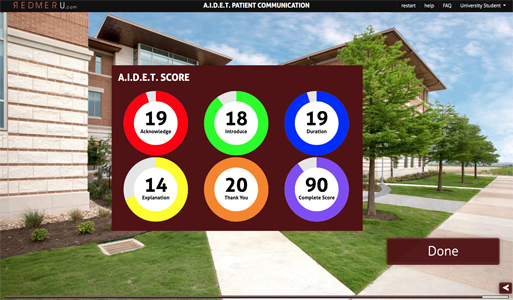 The product will conclude its trials over the next week and is under an IRB approved evaluation of its effectiveness as a form of curriculum. Texas State University plans to publish its results in May, 2022.