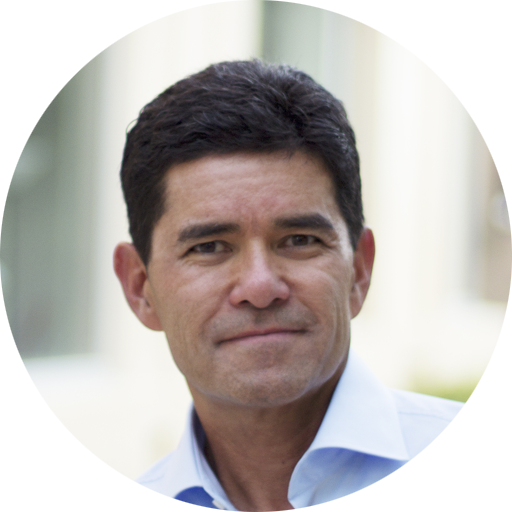 AJ Redmer
Managing Director, Redmer Productions
AJ founded Redmersoft in 1986 which operated within Lucasfilm Ltd.'s Skywalker Ranch. He helped evolve Redmersoft into Maxis Software Corporation before taking on senior management responsibilities at Lucasfilm Ltd. AJ subsequently went on to senior leadership positions at Spectrum Holobyte, Nintendo and Microsoft where he played a key role in the development of the original Xbox and the Xbox 360. AJ has designed and/or overseen the development of some of the most well-known franchises in the Games Industry including; SimCity, Star Wars, Indiana Jones, Tetris, Ridge Racer, Pokémon, Flight Simulator, Age of Empires, Project Gotham Racing and Forza Motorsport. AJ has shifted his attention over the last several years to levering his vast experience in consumer entertainment towards applying those principles to academics and corporate training and assessment.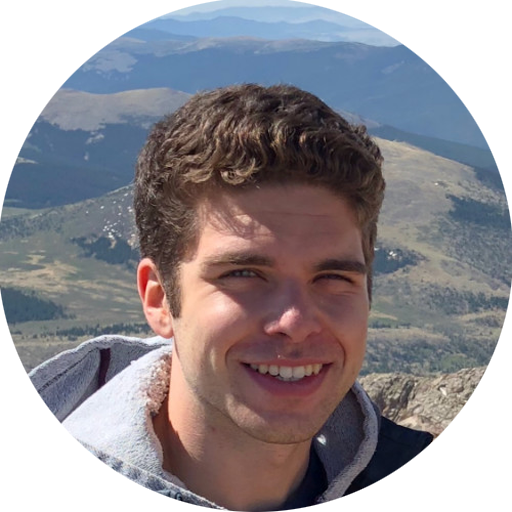 Andy Redmer
Principle Advisor
Andy has had an entrepreneurial spirit ever since he was a kid. In 2008 he launched his first successful small business, GamingVilla, which provided a service of ranking up gamertags to level 50 in Halo 3. After that business slowed down, he moved on to launching various startups with other student entrepreneurs at Texas A&M such as Zegla, Peerswop, AtHomeOil and SwimClever. Eventually he started finding success with sourcing and reselling products online through a storefront called RedmerDirect. This led to launching a series of ecommerce brands until finally finding breakthrough success with Elemental Knives in 2015. Since then he has continued to launch new brands such as Katana.gg, Neverfud and NobleSpin. Andy now splits his time between creating and investing in ecommerce businesses, trading a long/short equities portfolio, and pursuing a hobby in video game development.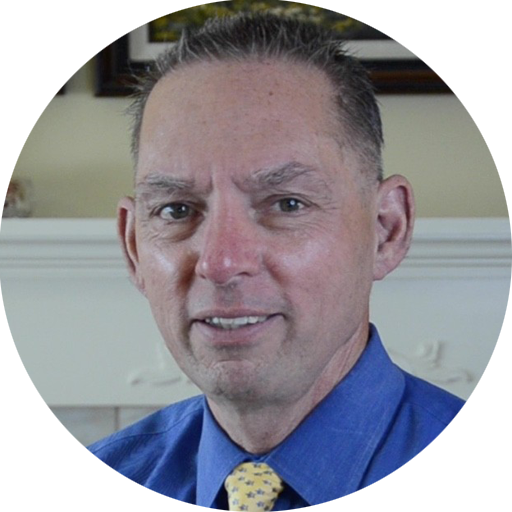 Gregory Firn, PhD
Managing Director, RedmerU.com
Greg has served as Superintendent of Schools in Connecticut and North Carolina; and as a Deputy Superintendent of Academics in Texas and Washington state respectfully. In each, he has proven he is an effective leader and has produced a body of work that speaks to all aspects of equity, access, opportunity and results. Over the past decade Greg has had the opportunity to step outside public service to leverage his experience and skill sets to influence private sector providers of products and services specifically for historically underrepresented and marginalized populations. He served in various senior leadership roles with Parlant Technology, BlackBoard, DreamBox. and Robokind. At RedmerU.com, Greg has taken the lead in establishing new content development relationships across the public sector.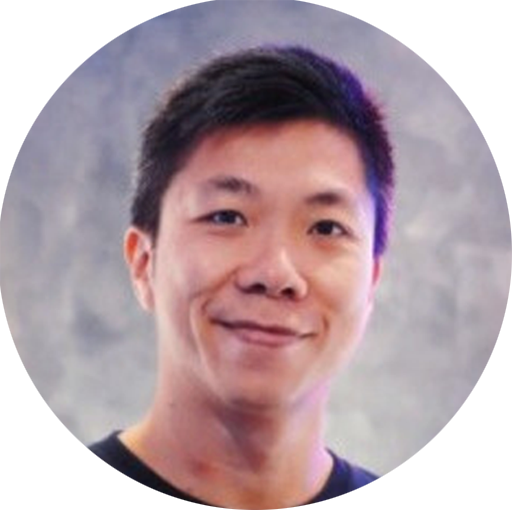 Kevin Chan
MD, Australia & Hong Kong
Kevin produced the world-renowned Hello Kitty World MMO for Sanrio in 2008. He then served as the Global Publishing Director for RenRen Games in Beijing during which time he published a series of social games developed by AJ Redmer's ECitySky studio in Beijing. In 2014, Kevin and AJ both lived and worked in Tokyo, Japan handling international operations for gumi, Inc. while assisting in its IPO. Kevin went on to manage a US-based $50 Million USD Venture Reality Fund focused on the Asian Market and then co-founded JetOne Motion VR, an AR/VR technology company based in Hong Kong that focused on creative digital solutions including Hyper Reality/AR/VR production and distribution.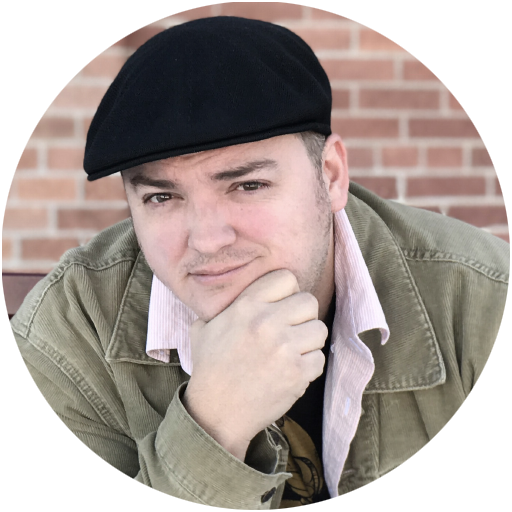 Kory Fluckiger
Director of Product Development
Kory has spent the last 20 years as an independent multi-media artist, game and app designer, acclaimed fine artist, graphic user-experience designer, children's book illustrator, graphic artist, nationally published and award-winning poet and internationally published art instructor. Kory is a universal creative accustomed to working with diverse teams wearing different hats from concept art to designing, producing and implementing UI. He has a unique ability to articulate design direction and feedback to teams, individuals, managers, consumers or clients. At Redmer Productions he oversees the Philippines production team and product design across all locations.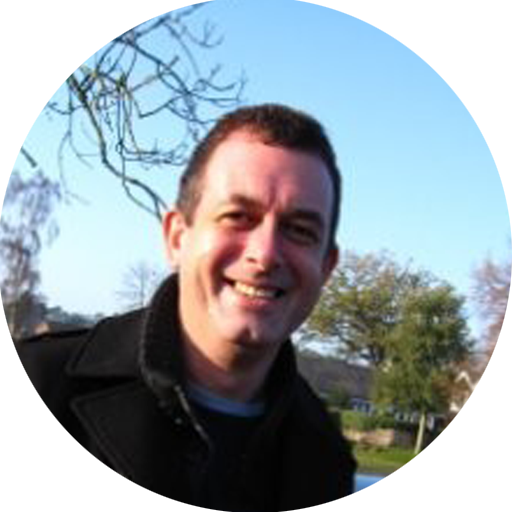 Andrew Carter
Managing Director, Singapore
Andrew served as the lead software engineer on the first Star Wars video game, which was designed and produced by AJ Redmer. Andrew continued on at Atari's Melbourne, Australia studio for 17 years serving the last 8 years as the head of the studio. He then moved to Singapore in 2006 to take on a senior position with Electronic Arts. He also created Nintendo's recent Switch product, TurtlePop. Before joining the RedmerU family, Andrew had been consulting with universities all across Singapore and Australia. Andrew's current focus is to adapt RP gamulations for the Bahasa region including Malaysia and Indonesia.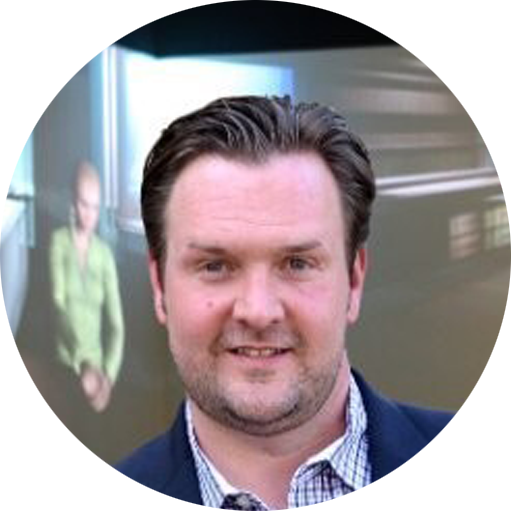 Scott Smith, PhD
Director, Virtual Reality
Dr. Smith is the Director of Virtual Reality at Redmer Productions and a Full Professor/Director of the XReality lab at Texas State University. Dr. Smith has spent the last 10 years researching, developing, and designing technology to impact human performance with a strong focus on virtual reality. He is well-published in this area and has obtained over $5 million in funding from institutions like NASA, NIH, and Airforce. To date Kevin's work has been applied to a number of VR applications in the EMS space including; Mass Casualty, Active Shooter and Incident Command. He is current leading our efforts in our School Active Shooter training program for school districts across the United States.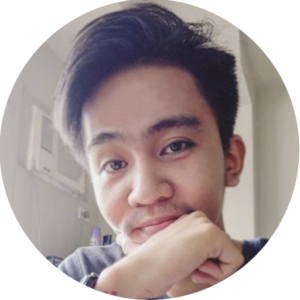 Don Dacian
Production Director - Philippines
Don has a decade of experience working in the creative industry, he started working as a 3D Generalist for advertising companies and independent animation studios before specializing as a Senior 3D Animator for The Studio of Secret 6 – a company that works with Sony, Naughty Dog, and other AAA title studios in the Philippines, for a first-person shooter game called Project Xandata. Don has transitioned to be a Lead Animator for AmericaU and their Heroes League Game Day Project before taking on the Art Production Lead role for Creative Fellows Studio. In 2021 he established a 2D/3D art production studio in Metro Manila, Philippines and currently oversees the production team.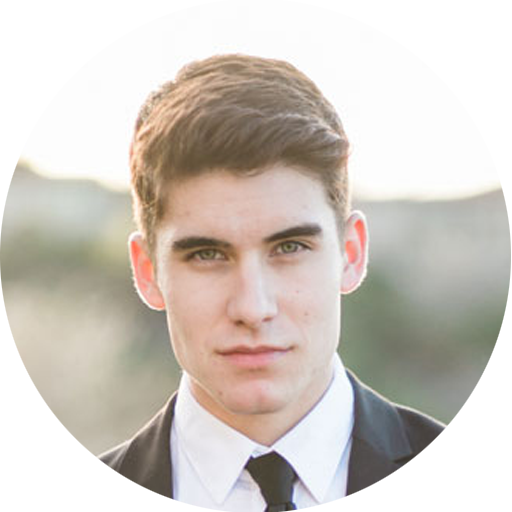 Tony Redmer
Director, Audio & Visual Content
Tony is an accomplished musician, composer, graphic artist, fashion photographer and fashion runway model. He received his training in music composition at the University of Texas, Austin Butler School of Music. He has also served as the Digital Producer and Brand Design Manager at Inspire Reality Corp. Tony has produced artwork for a number of computer and video games over the last several years and is currently focusing his broad talents on audio production for a variety of entertainment mediums along with producing visual content for a number of our clients.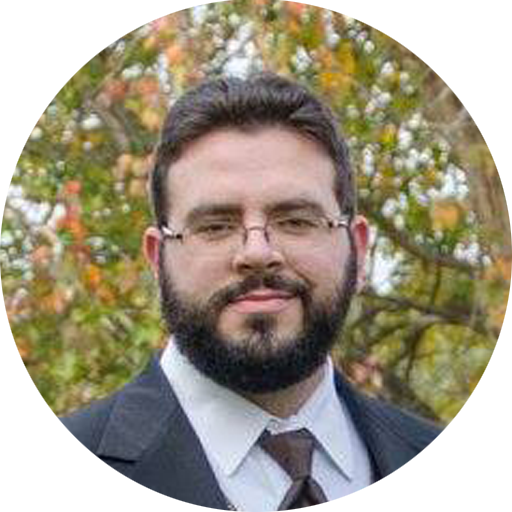 John Rubin
Director, Engineering
John is a seasoned senior software engineer with deep experience in full-stack engineering and a broad range of consumer gaming software technologies. Currently John is focused on location-based VR technologies and mobile gaming. John designed the backend architecture for the gamulation technologies used to support our academic and enterprise partners. Prior to joining Redmer Productions, John spent nine years serving as a senior software engineer at Jane.com, Vivint, MyRooms Inc,. Temtrol Inc, and My Dentist, Inc. He is also an accomplished and avid drone racer.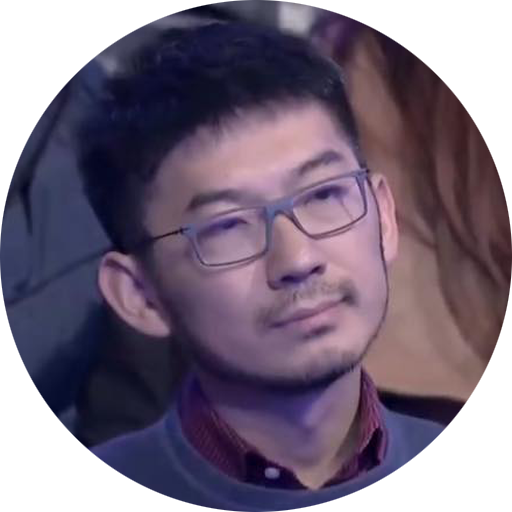 Clement Song
CEO AiNemo, Inc - Investor
China, Investments,
Robotics, Virtual Reality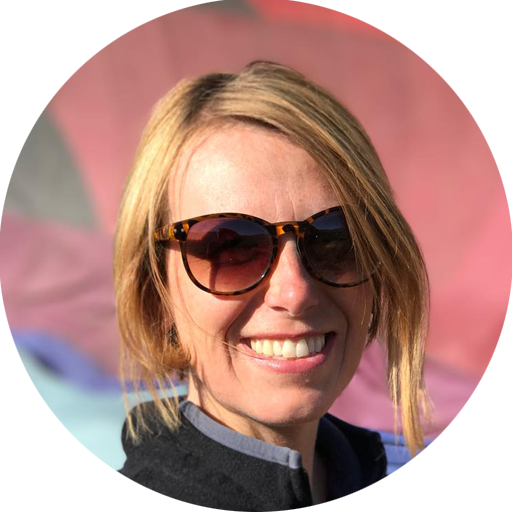 Heather McKinnon, LMSW
Director American Red Cross
Leadership Development,
Scholarship Programs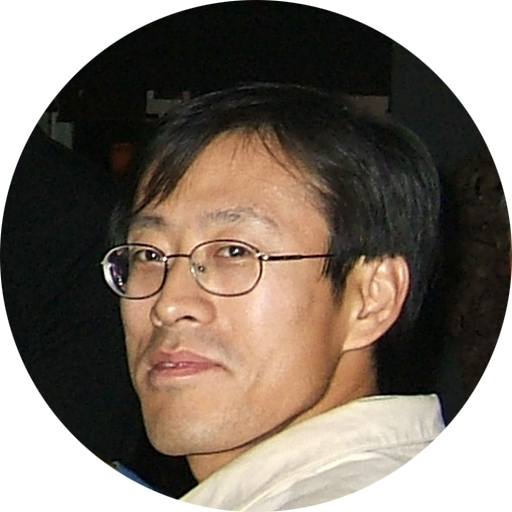 James Yang
Vice GM China Mobile - Investor
China, Investments,
Government Relations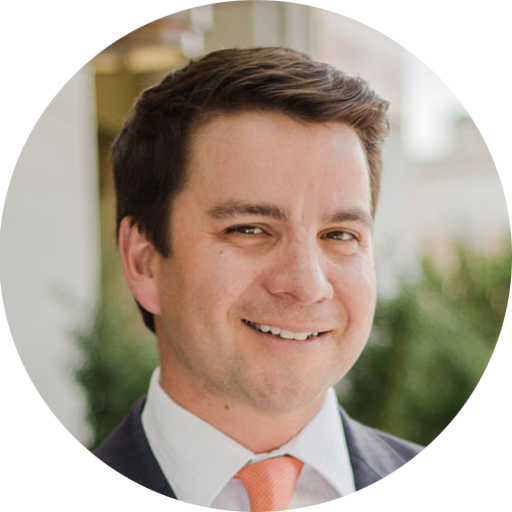 Matthew L Barker JD, LLM
IP Attorney - Investor
Investments, IP Protection,
Enforcement & Licensing
Ronald Redmer
CIO LENA Foundation - Investor
Cloud Services, IoT Devices
Information Technology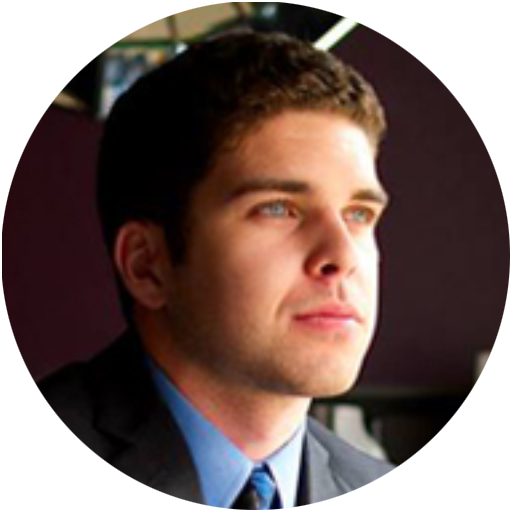 Andy Redmer
Entrepreneur - Gamer - Investor
Ecommerce, Equities Trader,
Video Game Developer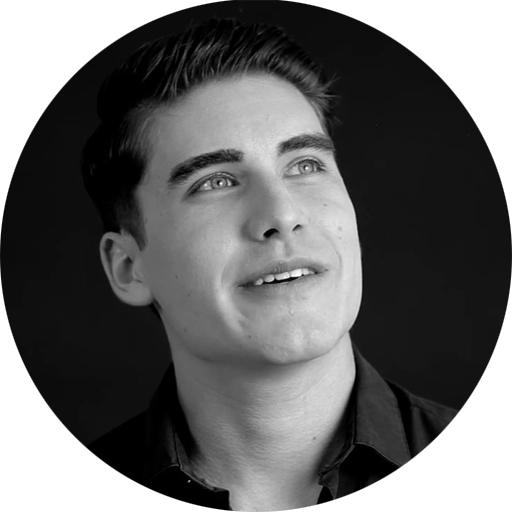 Tony Redmer
Director, Terrain Agency
Video and Art Production,
Commercial Photography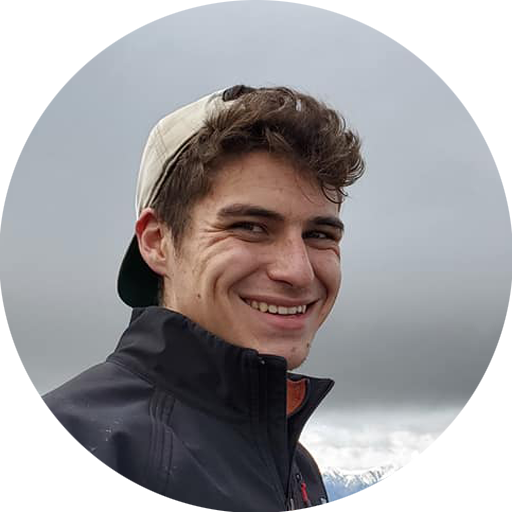 Adam Redmer
Head of Field & Lab Research
NASA, Climate Change
Environmental Sciences