August 10, 2018 – Chicago, Illinois: In response to requests from the academic community, Recurrence, Inc. debuted the Spanish Language version of the University of Washington Liberty Air Gamulation on the show floor of the 78th Annual Meeting of the Academy of Management in Chicago, Illinois.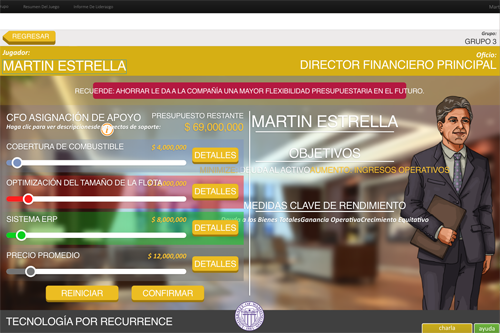 Prepared by Redmer Productions in association with Recurrence, Inc.; Spanish language universities throughout Mexico, Central America, South America and Spain will now be able to deploy this Signature Case Study in their Spanish speaking classrooms alongside the over sixty universities currently using the English language version.  Not surprisingly this announcement has caused interest in other languages as well.  We plan to implement several other languages in time for the next academic school year.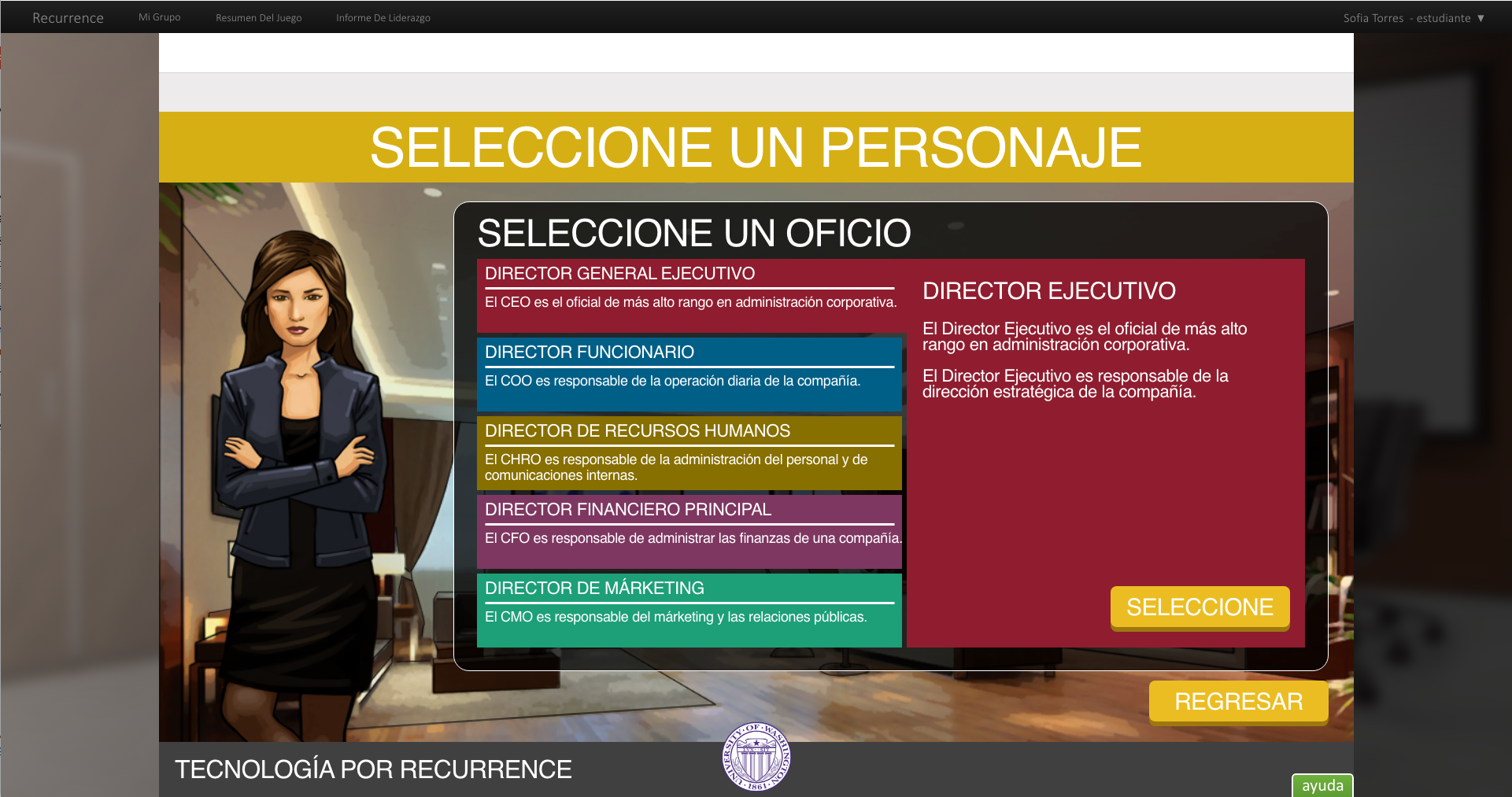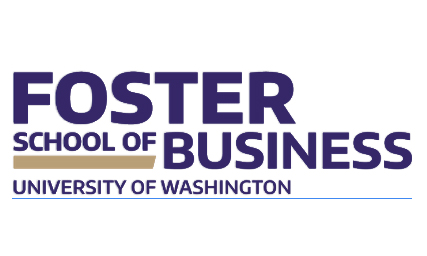 Originally launched by University of Washington's Foster School of Business in 2016, the Liberty Air Signature Case Study is a five-player cooperative game that lets students take on the roles of five executives managing a major US airline.  Played in groups in the classroom, students work together to overcome real world challenges faced by big airlines.  All of the crises are based on actual events documented in partnership with Alaska Airlines.  Each student is also presented with several individual leadership challenges.  Upon completion of the case study, students and professors can review assessment of group and individual leadership styles.